Please join us for our new webinar series
Subjective Influences through the 10 Seed / Service Groups
Presented by David Hopper
Workshop 3, Saturday, 13 November 2021, 8pm GMT
To register for this series of Zoom Programs,

please click here
Click here to download the Subjective Influences through the 10 Seed / Service Groups Schedule
Handout for Workshop 2
Techniques-for-Working-in-Consciousness
Seed Group 2 – Trained Observers – Workshop 2  PowerPoint .PPT 1.8MB
Handouts for Workshop 1
10 Seed / Service Groups – Workshop 1  PowerPoint .PPT 2.3MB
Terminology and Affirmations
Seven Rays
Initiations and Stages of Discipleship
Human Constitution Chart
3 Planetary Centers
10 Seed Groups – Table
For over a century, the Hierarchy and the Ashrams have been influencing Initiates, disciples, aspirants, and the men and women of goodwill around the world with ideas and impressions from the inner planes. As an impulse of evolution, the Seed Groups were first defined 90 years ago as a long term experiment. The word "seed" implies that it is the Ashram that "seeds" or communicates the essence of what a specific Group does and will become. The Hierarchy's objective is to bring about cohesion and rhythmic activity for the unfoldment of the Divine Plan through the 10 Seed Groups and that each Group becomes a magnetic and focal point of energy with the intent of creating that same energy on the physical plane.
Recordings for Subjective Influences through the 10 Seed / Service Groups are at:
Makara Subjective Influences through the 10 Seed / Service Groups Page
MF YouTube Subjective Influences through the 10 Seed / Service Groups Playlist
For more information about David E. Hopper, visit his Sacred Teachings Blog
If you are interested in David's Books please CLICK HERE
Please join us for
The Secret Teachings of All Ages
By Manly P. Hall

Episode 27, The Myth of the Dying God, Part 1

Presented by Francis Donald


Sunday, 7 November 2021
8:00 to 9:45 pm GMT
 

link
to

Register for webinars in this series:
Please join us as we continue to explore the esoteric wisdom revealed in Manly P. Hall's beautifully illustrated "The Secret Teachings of All Ages". During this session we'll begin our study of The Myth of the Dying God.
These STOAA webinars are usually held on the 1st Sunday of each month. Though not mandatory, attendees will be encouraged to read passages, and to participate in an open discussion style of presentation.
Hope to see you there!
Light, Love and Power
Francis Donald
Morya Federation
To receive an invitation for all of our webinars, please use the "Sign Up" button on the side panel and we'll send you an email as other webinars are announced.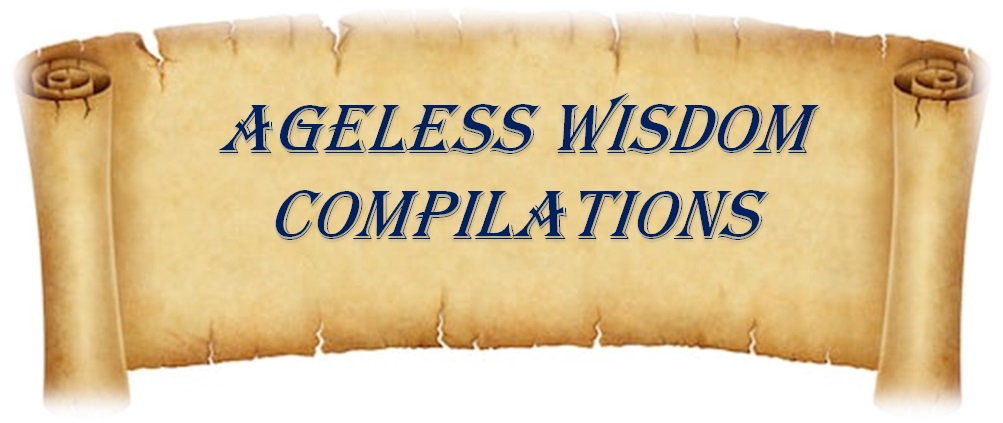 The Ageless Wisdom Compilation library has been migrated over to Makara.  
You can find the new compilation page here:
We heartily thank everyone over the years who has contributed
to this valuable library of compilations.