Home » Articles posted by bl Allison
Please join us for

The Secret Teachings of All Ages

By Manly P. Hall

Episode 15

"Odinic Mysteries" part 2

Presented by Francis Donald

Sunday, 1 November 2020

8:00 to 9:45 pm GMT
Please join us as we continue to explore the esoteric wisdom revealed in Manly P. Hall's beautifully illustrated "The Secret Teachings of All Ages".  During this session we'll (probably) finish our study of the Odinic Mysteries from "The Ancient Mysteries and Secret Societies, Part 2".
These STOAA webinars are usually held on the 1st Sunday of each month. Though not mandatory, attendees will be encouraged to read passages, and to participate in an open discussion style of presentation.
Hope to see you there!
You will also be able to find the recordings on the STOAA Playlist at the Morya Federation YouTube Channel.
Light, Love and Power
Francis Donald
Morya Federation
To receive an invitation for all of our webinars, please use the "Sign Up" button on the side panel and we'll send you an email as other webinars are announced.

Please join us for our new webinar series
Journey of the Soul
Presented by David Hopper
Saturday, 10 October 2020, 8pm GMT
To register for this series of Zoom Programs, please click here
Schedule for this Series:
Oct 10, 2020 08:00 PM
Nov 14, 2020 08:00 PM
Dec 12, 2020 08:00 PM
Jan 9, 2021 08:00 PM
Feb 13, 2021 08:00 PM
Mar 13, 2021 08:00 PM
As we set out to discover the many ways the Soul expresses in our lives, we come to understand on a deeper level that we are on a spiritual path. This is the path of the Spirit, which is continually unfolding and answering the questions of Who and what we are, and What is our purpose?
This course provides an overview of the world of the Soul and will take you on a journey of discovering how the Soul expresses and influences you in so many ways, while acting as a background of consciousness in guiding your life. As much as the esoteric teachings will be presented in lectures, this course is designed to be practical. Numerous techniques for working in consciousness will be given out and discussed.
Topics to be covered in this course include: The nature of the evolution of consciousness vs. the evolution of the form nature; The 3 major Divine Aspects; Becoming the Observer; Right use of the Mind; Stages of Personal Evolution; Purification and Liberation; Alignment and Integration; Working with Crisis; The importance of Spiritual Values, Rules and Commandments; The importance of Meditation, Spiritual Study, and Service; and Setting up a Spiritual Practice.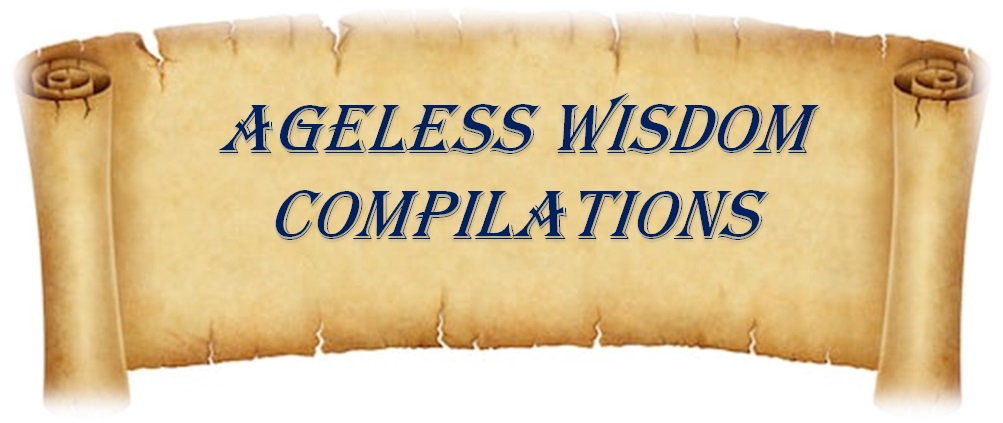 The Ageless Wisdom Compilation library has been migrated over to Makara.  
You can find the new compilation page here:
We heartily thank everyone over the years who has contributed
to this valuable library of compilations.