The Southern Lights Centre is a registered New Zealand Charitable Trust. This legal entity is entrusted with the mission to continue Lawson Bracewell's vision for Christ College of Trans-Himalayan Wisdom. Central to this work is the meditative process as taught by the Master DK and this is accompanied by study and service activities.
The Trust owns and operates a residential meditation and teaching school overlooking beautiful Akaroa Harbour situated at Banks Peninsula in the South Island of New Zealand. Visitors and students are welcome to meditate in our temple (Sacred Space), make use of our residential facilities, or join with us in our study and teaching of the Ageless Wisdom including our 8 month residential course 'Spiritual Realities'.
Southern Lights Centre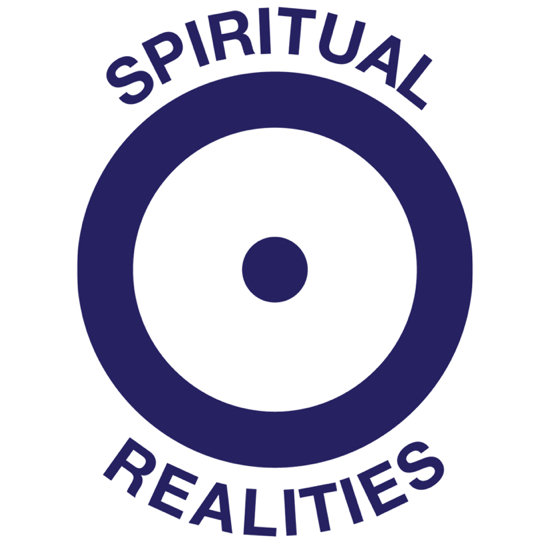 Spiritual Realities is an eight month residential course which aims to re-discover your inner Self in preparation for a life of service to humanity.
The course involves a shift from a material and virtual emphasis to a greater consideration of the needs of others.
You will be assisted to clarify your life purpose and develop techniques to actualise your vision.
Southern Lights – Spiritual Realities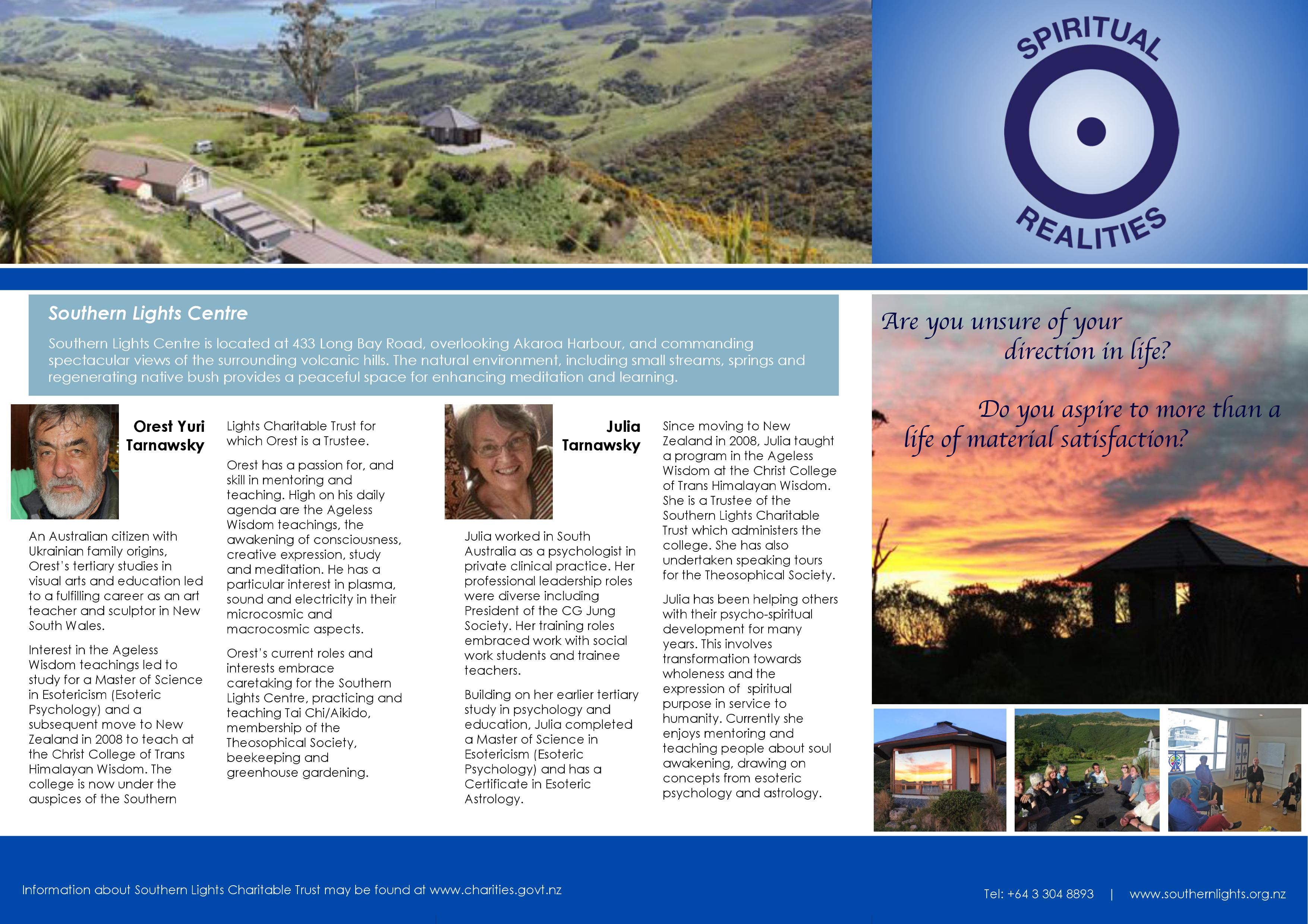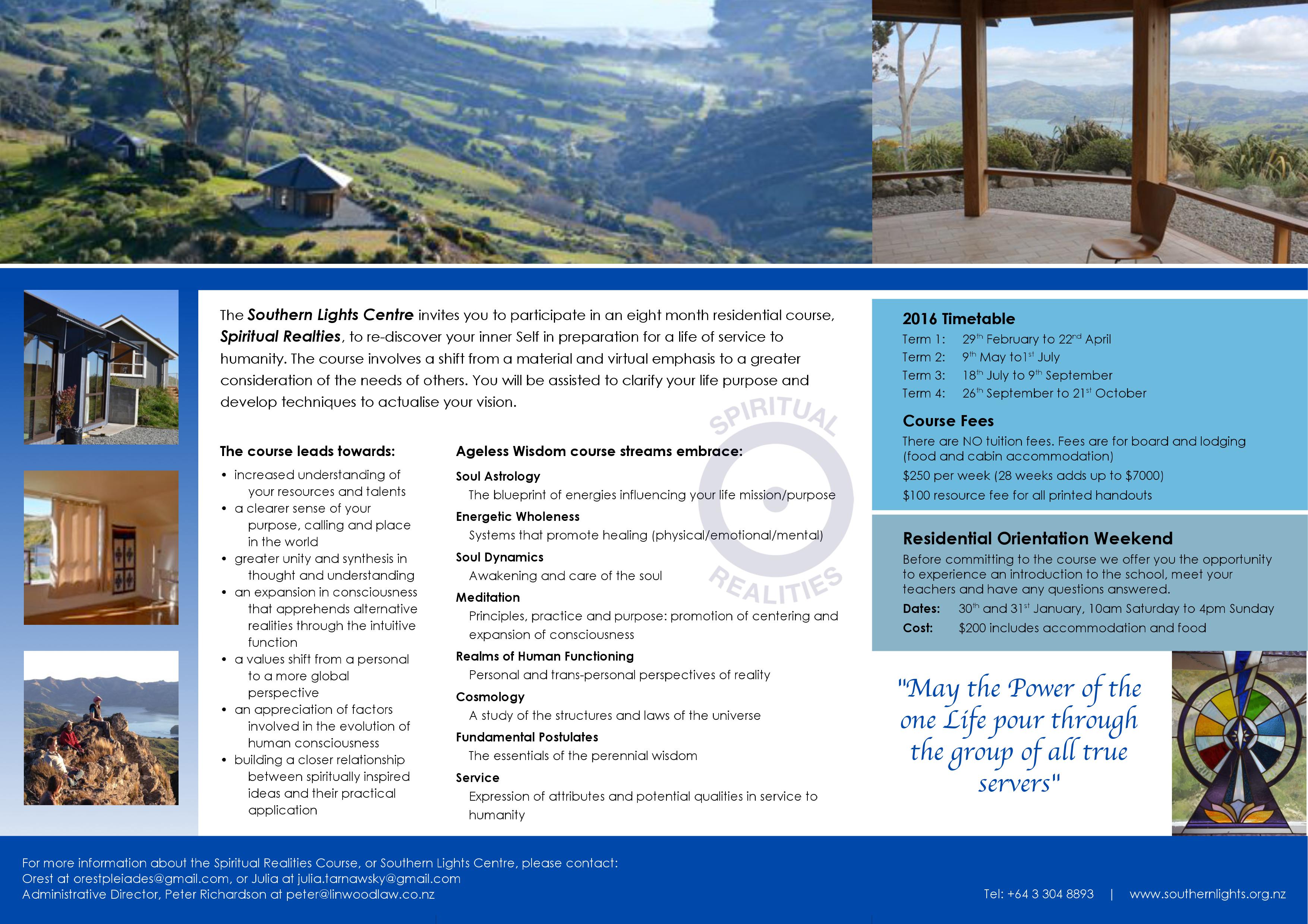 Click to view the brochure
Southern Lights Centre Brochure – Page 1
Southern Lights Centre Brochure – Page 2