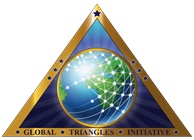 We are writing you to let you know that yes, indeed, this coming Saturday morning, March 4th, at 5:00 AM GMT we will have our auxiliary Triangles Work (in addition to the 5:00 AM GMT Wednesday Presentation on March 1st), BUT there will be a strong meditative focus on the terrible famine conditions in South Sudan, and the dangerous food shortages in Yemen, Nigeria and Somalia. Whatever our political preferences may be, there are hundreds of thousands of children starving and at risk of starvation, and working inwardly, using the emergency potentials of the Triangles Network, we must do our best to offer the esoteric help we are trained to offer.
The LINK for these programs is the same for quite a while, until Saturday July 29th. The programs are given at first every other week and during the SRI/USR Conference, they are temporarily suspended due to Conference demands and the Conference Broadcasts.
Here is your LINK for this coming Saturday's Triangles Broadcast and for all such programs until July 29th.
Registration URL: https://attendee.gotowebinar.com/register/2045996906475735043
Webinar ID: 869-512-203
Meanwhile the Wednesday Triangles Work will continue weekly as scheduled except during Conference time. You have received a schedule of our many broadcasts and webinars. If not, please write us, Tuija and Michael Robbins at tuija.s.robbins@gmail.com, and infinitize8@gmail.com
We look forward to working with you deeply in meditation on behalf of humanity and in cooperation with Hierarchy.
Many Blessings, Tuija and Michael Robbins